Umdatul Ahkaam (Mariage & Divorce)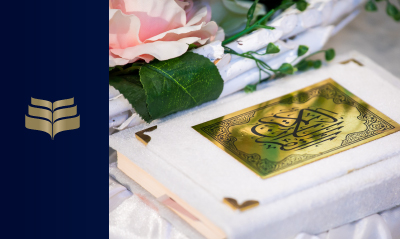 This course is based upon Imam Al-Haafidh 'Abd al-Ghaniyy al-Maqdasi's collection of ahaadith found in the Sahih of both Imam Al-Bukhari and Imam Muslim, pertaining to ahkaam. This is a fiqh of hadith course so students will be learning the fiqhi ruling directly from the hadith.
By the end of the course, students will have a better understanding of marriage; why it has been legislated, the benefits of getting married and the procedure. Students will also have a sound understanding of the issue of divorce, the dowry, conditions which may be stipulated, the waiting period, suckling and how to establish paternity amongst many other related topics. This is an ideal course for anyone who wants a good understanding of the key fiqhi issues surrounding marriage and its related subjects.
In this course you will learn:
– What are the benefits of marriage?
– Why is marriage encouraged in Islam?
– What is this concept of 'temporary marriage'?
– Who is a man allowed to get married to?
– What does Islam really say about forcing women in to a marriage?
– Can a man marry two sisters?
– Can a wife make it a condition that her husband doesn't get a second wife?
– How does a woman get out of a bad marriage?
– Do three divorces in one go count?
– What are the permissible and impermissible times for divorce?
– Is there a limit to how much a woman can ask for as her dowry?
– What happens in Islam when one spouse knows the other has been unfaithful if there are no witnesses?
– What happens to the children after a divorce?
– How do people become haraam for each other through suckling?
– What do a couple do if they found out that they are actually haraam for each other in marriage?
Course Structure
1
Umdatul Ahkaam (Mariage & Divorce) - Lesson 1
2
Umdatul Ahkaam (Mariage & Divorce) - Lesson 2
3
Umdatul Ahkaam (Mariage & Divorce) - Lesson 3
4
Umdatul Ahkaam (Mariage & Divorce) - Lesson 4
5
Umdatul Ahkaam (Mariage & Divorce) - Lesson 5
6
Umdatul Ahkaam (Mariage & Divorce) - Lesson 6
7
Umdatul Ahkaam (Mariage & Divorce) - Lesson 7
8
Umdatul Ahkaam (Mariage & Divorce) - Lesson 8
9
Umdatul Ahkaam (Mariage & Divorce) - Lesson 9
10
Umdatul Ahkaam (Mariage & Divorce) - Lesson 10
11
Umdatul Ahkaam (Mariage & Divorce) - Lesson 11
12
Umdatul Ahkaam (Mariage & Divorce) - Lesson 12
13
Umdatul Ahkaam (Mariage & Divorce) - Lesson 13
14
Umdatul Ahkaam (Mariage & Divorce) - Lesson 14
15
Umdatul Ahkaam (Mariage & Divorce) - Lesson 15
16
Umdatul Ahkaam (Mariage & Divorce) - Lesson 16
17
Umdatul Ahkaam (Mariage & Divorce) - Lesson 17
18
Umdatul Ahkaam (Mariage & Divorce) - Lesson 18
19
Umdatul Ahkaam (Mariage & Divorce) - Lesson 19