The History of Andalus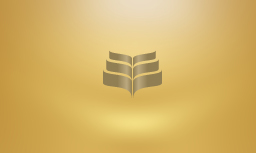 Ruled by Muslims for 800 years, Spain (Al Andalus) and its rich historical heritage owe a great deal to the enlightened period of Muslim rule. Often overlooked and frequently ignored, this course is a reminder of the lasting legacy of Islam and its influence in that region.Covering the conquest to the height of its power and then to the eventual decline some 800 years later, this course is an introduction to the history and luminary figures of this region.
In this course you will learn:
– Why is it important to study Islamic history?
– Why is Spain known as Andalusi?
– Why did the Muslims spread into Spain?
– What was Spain like before Islam?
– Did Islam really spread by the sword?
– What legacy did Islam and Muslims leave behind for Spain and Europe?
Course Structure
1
The History of Andalus - Lesson 1
2
The History of Andalus - Lesson 2
3
The History of Andalus - Lesson 3
4
The History of Andalus - Lesson 4
5
The History of Andalus - Lesson 5
6
The History of Andalus - Lesson 6
7
The History of Andalus - Lesson 7
8
The History of Andalus - Lesson 8