The Fiqh of Marriage Family and Divorce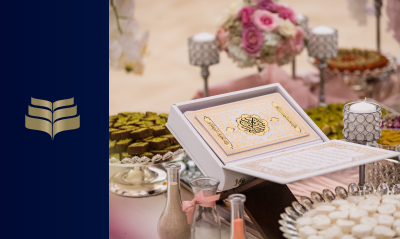 A righteous and stable family is an essential component of any just society as well as being a condition for one to attain inner peace and tranquillity. This course will cover topics essential for anyone wanting to start a family or simply for those who want to improve their family relations. Amongst the topics that will be covered:
– The Fiqh of marriage
– Divorce and marriage maintenance
– How to welcome new children into the family etc.
The course will be based on numerous works of fiqh and tarbiyyah.
In this course you will learn:
– What is marriage about?
– What are the requirements of marriage?
– What constitutes a valid and blessed marriage?
– What does Islam really say about forcing women in to a marriage?
– Can a man marry two sisters?
– Can a wife make it a condition that her husband doesn't get a second wife?
– What does Islam really say about how a husband must treat his wife and how the wife should treat her husband?
– How does a woman get out of a bad marriage?
– Does Islam really like divorce?
– What is Islamic in getting divorced?
– What happens in Islam when one spouse knows the other has been unfaithful?
– What happens to the children after a divorce?
Course Structure
1
The Fiqh of Marriage Family and Divorce - Lesson 1
2
The Fiqh of Marriage Family and Divorce - Lesson 2
3
The Fiqh of Marriage Family and Divorce - Lesson 3
4
The Fiqh of Marriage Family and Divorce - Lesson 4
5
The Fiqh of Marriage Family and Divorce - Lesson 5
6
The Fiqh of Marriage Family and Divorce - Lesson 6
7
The Fiqh of Marriage Family and Divorce - Lesson 7
8
The Fiqh of Marriage Family and Divorce - Lesson 8
9
The Fiqh of Marriage Family and Divorce - Lesson 9
10
The Fiqh of Marriage Family and Divorce - Lesson 10
11
The Fiqh of Marriage Family and Divorce - Lesson 11
12
The Fiqh of Marriage Family and Divorce - Lesson 12
13
The Fiqh of Marriage Family and Divorce - Lesson 13
14
The Fiqh of Marriage Family and Divorce - Lesson 14
15
The Fiqh of Marriage Family and Divorce - Lesson 15
16
The Fiqh of Marriage Family and Divorce - Lesson 16
17
The Fiqh of Marriage Family and Divorce - Lesson 17
18
The Fiqh of Marriage Family and Divorce - Lesson 18