40 Hadith Pertaining to Children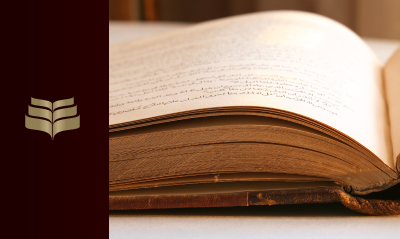 "O you who have believed, protect yourselves and your families from a Fire whose fuel is people and stones, over which are [appointed] angels, harsh and severe; they do not disobey Allaah in what He commands them but do what they are commanded." [66:6]
It is the responsibility of every parent to ensure that their children are raised upon correct Islamic teachings. The religion places great emphasis concerning their upbringing since they will be the carriers of Islaam. It is these children that will preserve the deen in the future and so it is imperative that we pay attention to their education and upbringing in order to raise a generation of good Muslims. If they are set aright they will support the religion of Islaam – spreading it and calling to it. For this reason it is vital that we are well-equipped with the knowledge and tools required to bring about an upright righteous generation who will, by the permission of Allaah, bring greater good and benefit with the following generation.
This course deals with the various rulings and etiquettes pertaining to children and is based on a compilation of ahadeeth entitled '40 Hadeeth Pertaining to Rulings & Etiquettes of Children', collected by 'Aadil al-Ghaamidi.
In this course you will learn the following:
– Why is it important to instill eemaan and Tawheed in our children?
– What are the rulings pertaining to children in the hereafter?
– What are the benefits of knowledge?
– What is the ruling on the urine of a child?
– Are the five daily prayers obligated upon them?
– If a mother miscarries, is the unborn child still prayed over?
– What are the rulings of fasting concerning the mother and child?
– Must Zakatul-Fitr be paid on behalf of the child?
– Is the Hajj performed by an infant counted?
– What is said regarding children and jihaad?
– Can a father marry off his young daughter without her consent?
– What is the punishment for the child that carries out a criminal act?
– Can children inherit?
– What are the rulings relating to the suckling of a child?
– What are the new born rites?
– How does one determine that a child has reached puberty? What are the signs?
Course Structure
1
40 Hadith Pertaining to Children - Lesson 1
2
40 Hadith Pertaining to Children - Lesson 2
3
40 Hadith Pertaining to Children - Lesson 3
4
40 Hadith Pertaining to Children - Lesson 4
5
40 Hadith Pertaining to Children - Lesson 5
6
40 Hadith Pertaining to Children - Lesson 6
7
40 Hadith Pertaining to Children - Lesson 7
8
40 Hadith Pertaining to Children - Lesson 8
9
40 Hadith Pertaining to Children - Lesson 9
10
40 Hadith Pertaining to Children - Lesson 10
11
40 Hadith Pertaining to Children - Lesson 11
12
40 Hadith Pertaining to Children - Lesson 12
13
40 Hadith Pertaining to Children - Lesson 13
14
40 Hadith Pertaining to Children - Lesson 14
15
40 Hadith Pertaining to Children - Lesson 15
16
40 Hadith Pertaining to Children - Lesson 16
17
40 Hadith Pertaining to Children - Lesson 17
18
40 Hadith Pertaining to Children - Lesson 18
19
40 Hadith Pertaining to Children - Lesson 19